Our Team
LENA KORIAL-YONAN, SENIOR PARTNER
Email: lena@needimmigrationhelp.com
IN THE NEWS: First Coast News Article, Costa Rica's News Article, and Profile Article
Ezine Article:
written by Lena Korial-Yonan, P.A.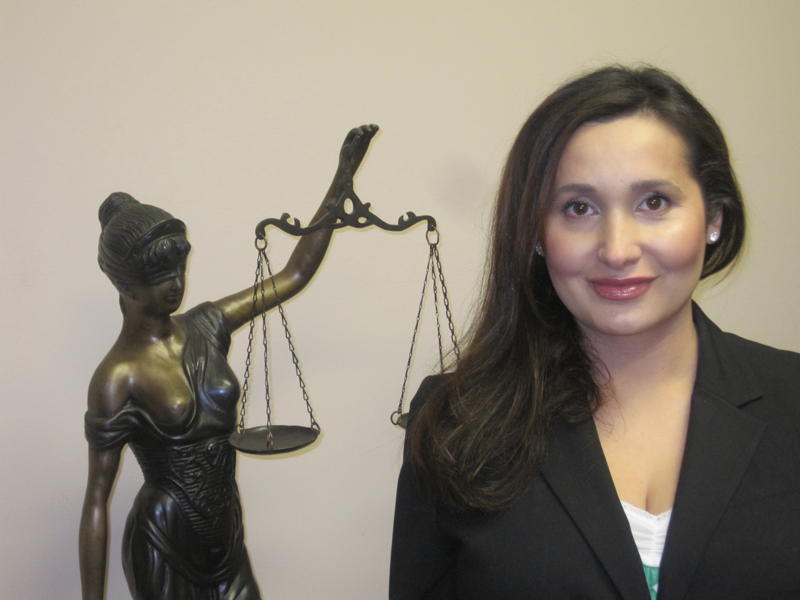 Practice Areas: practicing ONLY immigration law since 2000 including marriage cases, fiancée and spousal visas, citizenships, removal / deportation cases before the Immigration Court in Orlando, FL, work visas like H-1B, TN, L-1A, investor visas, asylums, and appeals before the Board of Immigration Appeals, as well as other areas as indicated on our website in the Services section.
Admitted to practice law: 2000, Supreme Court of Florida to become a licensed attorney
Law School: University of Florida Levin College of Law, J.D., 2000 with HONORS
Education: Loyola University of Chicago, B.A., 1996; Loyola University of Chicago, B.S., 1997 both MAGNA CUM LAUDE
Member: American Immigration Lawyers Association (AILA); The Florida Bar; American Bar Association (ABA); Jacksonville Bar Association
LexisNexis Martindale-Hubbell profile at martindale.com
LexisNexis Martindale-Hubbell listings at Lawyers.com
Avvo Profile: Lena Korial-Yonan at Avvo
Linkedin Profile: Lena Korial-Yonan at Linkedin
AILA Profile: Lena Korial-Yonan at AILA
FindLaw Profile: Lena Korial-Yonan at FindLaw
Affiliations: Mrs. Lena Korial-Yonan is affiliated with the following prestigious organizations:
Immigration Court, Orlando, FL
Local USCIS Office in Jacksonville, FL
American Immigration Lawyers Association (AILA)
Florida Bar Association
Administrative Appeals Unit
Board of Immigration Appeals
Jacksonville Bar Association
American Bar Association (ABA)
Attorney Lena Korial-Yonan, who is herself an immigrant from the Middle East, founded our law firm. Lena came to the U.S. when she was only seven years old from Iraq. She did not know any English at all. Upon coming to America, Lena grew up in Jacksonville, Florida where she eventually attended Bishop Kenny High School. She is the daughter of hard working immigrant parents who instilled in her the "immigrant" work ethic. Her parents, both over the age of 65, still work full time operating their businesses. Her family is also socially active in the St. Ephrem's Catholic Syriac Church. Lena knew she wanted to be an immigration attorney since she was 12 years old, inspired in her because of her own personal experiences of immigrating to this country.
Lena graduated Magna Cum Laude with both a Bachelor of Arts degree in Political Science and also a Bachelor of Science degree in Psychology from Loyola University of Chicago. Lena then attended the University of Florida, Levin College of Law located in Gainesville, Florida where she graduated law school in the year of 2000 with Honors. She was a member of the Journal of International Law in law school.
After working for an immigration law firm in Tampa, Florida, she returned to her home town of Jacksonville, Florida to start her own immigration law firm. Lena is a member in good standing of the Florida Bar and is licensed to practice Federal immigration law throughout the United States. Lena is also a member of the American Bar Association and AILA (American Immigration Lawyers Association), the foremost professional organization for immigration lawyers.
Lena represents clients all over the U.S. and around the world in all aspects of U.S. immigration law. She speaks Arabic.
Joseph Yonan, Case Manager
Email: josephyonan11@yahoo.com
Education: University of Illinois at Chicago, B.S., 1996
Introductory Video: Joseph Yonan's Introduction Video
Joseph Yonan is the husband of the Attorney Lena Korial-Yonan, Esq.. Joseph graduated of the University of Illinois at Chicago. He has been working at the law firm since September 2001. Joseph's primary role is to ensure that cases are being completed in a timely manner. Joseph also assists the attorneys in researching legal issues, obtaining immigration and court records.
He also assists in addressing the needs and concerns of our clients.
Lena Korial-Yonan, P.A.
9425 Craven Road, Suite 5
Jacksonville, FL 32257
Phone: (904) 448-6646
Facsimile: (904) 448-8221
Email: lena@needimmigrationhelp.com